University of Michigan (Ann Arbor)
During this 4-week residency, WAH facilitators Antonio Lyons and Refilwe Nkomo worked with a cross-section of students using applied theatre practices to fuel activities and discourse to encourage the exploration of culture, community, race and identity in the production of socially relevant art. The artists visited classes, participated in public discussions, conducted workshops in residence halls, engaged in field research and presented several public performances of Antonio's solo work

We Are Here

(Ann Arbor and Detroit) and Refilwe's solo work

Songs for Khwesi

. The residency was facilitated by

Anita Gonzalez

, Professor of Theatre and Drama and Head of the Global Theatre and Ethnic Studies minor at the University of Michigan.

Take a Listen: U-M Detroit Center Communications Director Mike Morland sits down with Actor, Musician and Activist Antonio David Lyons to discuss his four week scholar in residence at the University of Michigan.
---
<Theatre for the Incarcerated (Prof. Ashley Lucas)

<WAH Workshops

Residence Hall Workshops>
---
WORKSHOPS AND CLASSROOM VISITS
Public Performances
We Are Here functions as both a piece of art and as a means of opening discussions about the way men and women are treated in any society, whether South Africa, Detroit, or elsewhere. It is crucial that we, as young people, bear this in mind as we move through the world. ~ Audience Community


Antonio Lyons' performance was nothing short of inspiring and moving. Never before have I been exposed to the topics of sexual and domestic violence, as well as HIV/AIDS, through such a personal perspective.
~Audience Community
Powered by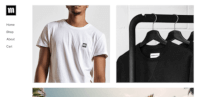 Create your own unique website with customizable templates.