Antonio David Lyons
Creator/Founder
Antonio is a multi-disciplined artist who holds an MA in Applied Theatre(SPS/CUNY). For the past twelve years he has been based in Johannesburg, South Africa where We Are Here, was born.
He holds an MA in Applied Theatre from the City University of New York (CUNY). His thesis project The WHY Factor was conducted in collaboration with CUNY/BMI (Black Male Initiative). The project provided concrete opportunities for participants to practice different ways of being successful while developing useful skills for navigating life. His artivist and scholarly pursuits focus on African diaspora male identity, gender, violence and tools for optimum living.
He has presented We Are Here at the following:The Midnight Projects at the Oregon Shakespeare Festival 2013, The Performing the World Conference( New York);dir. Kelly Thomas 2012, SEASONS: One Act Play Festival(ATH-New York) 2011, The HUB Johannesburg 2011, Space.com/Joburg Theatre (Johannesburg,SA) ;dir. Warona Seane 2010, Tour - Kwa Zulu Natal, South Africa.(Fulbright awardee) 2009, The MenEngage Africa Symposium; dir. Lindiwe Matshikiza 2009
Antonio also manages to maintain a thriving career as a professional artist in tandem with his activist and scholarly pursuits. February 2015 you can catch him in the mini series The Book of Negroes (BET). He is also a studio recording artist who released his first solo project "Human Jewels" in 2007, followed by "We Dance We Pray" in 2011. He is a Fulbright awardee(2010), a FAIR Producing Fellow at the Oregon Shakespeare Festival(2013)and Interim Chair of the Black Theatre Commons. Find out more about him at:
www.antoniodavidlyons.com
Powered by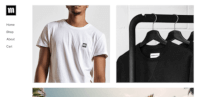 Create your own unique website with customizable templates.